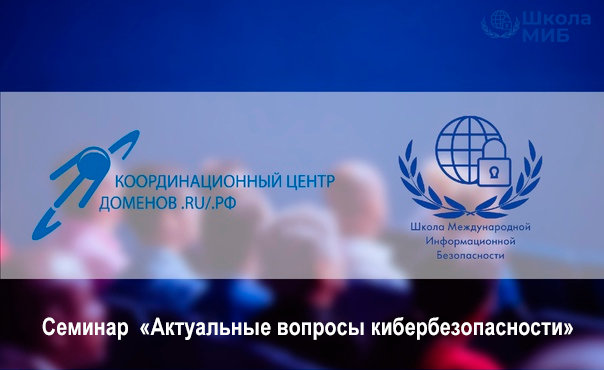 On September 23, the Youth Council of the Coordination Center for TLD .RU/.РФ and the School of International IT Security will hold a seminar on topical cybersecurity issues. The hybrid seminar will take place offline, at the Institute of Current International Problems of the Russian Foreign Ministry's Diplomatic Academy (4 Bolshoi Kozlovsky Pereulok, Bldg. 1) and online on Zoom.
Leading experts of the International Telecommunication Union, Kaspersky Lab and the Coordination Center for TLD .RU/.РФ will talk about topical cybersecurity issues both at the regional and international levels. In particular, Natalya Mochu, director of the ITU CIS Regional Office, will present a report on the ITU's activities at the global and regional levels in cybersecurity.
Sergei Golovanov, chief expert at Kaspersky Lab, will review the most high-profile cyber incidents of 2020-2021.
Yevgeny Pankov, project manager of the Coordination Center's department for work with registrars and users, will talk about internet fraud, as well as the practice of interacting with organizations competent in identifying abuse on the internet.
The seminar will close with a discussion where participants will be able to exchange opinions and ask questions to the speakers.