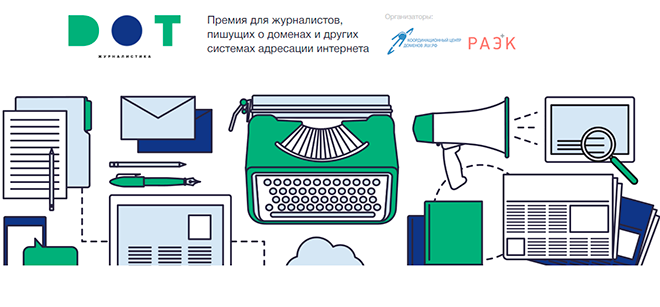 Submission of works continues for the ninth Dot Journalism 2021 nationwide internet journalism contest. The closing date is November 1 and the winners will be announced on December 10. Read more about the contest, nominations and participation rules at дот-журналистика.рф.
The contest is being held by the Coordination Center and the Russian Association of Electronic Communications (RAEC) with support of the Smart Internet Foundation, ROCIT and the accredited registrar REG.RU that has established a special nomination.
We invite professional journalists who specialize in writing about domains and other internet addressing systems to join in. Hurry up and take part in this contest and try and become the best.