Igor SEMENYUK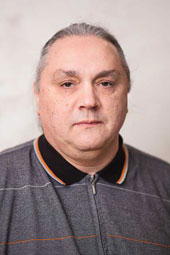 Representative and internet expert at the Internet Operators Union; Senior engineer at Mail.Ru.
Education
1984: Graduated from the Faculty of Physics at Lomonosov Moscow State University.
Career
Worked at NITsEVT, IAS, Argonavt, Sovam Teleport, Teleross, Golden Telecom, Vimpelcom.
Since 1992 has been engaged in the internet sector.
Took part in developing the policies of the Russian internet addressing and routing system.
Awarded an honorary certificate of the Russian minister of communications and mass media.