Ilya SACHKOV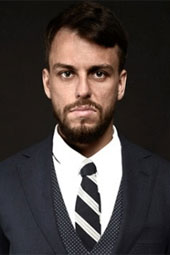 Representative and internet expert at the Regional Public Center of Internet Technology (ROCIT);
Head of Group-IB.
Education
Graduated from the Computing and Management System Department at Bauman Moscow Technical University, with a major in information security.
Career
Founder of Group-IB, the leading company on the Russian market engaged in investigation of computer crimes and incidents. Has headed the company since 2003.
Member of the International Information Systems Forensics Association (IISFA); the Association of Certified Fraud Examiners (ACFE); HoneynetProject international project.
Member of the ZUBR award expert council, the Russian Information Systems Security Professional Association (RISSPA) and the RAEC Committee for Cybercrime.
Member of expert committees on cybercrime at the Russian State Duma, the Council of Europe and the OSCE.
In 2010 was Russia's first winner of the Digital Сrimes Consortium international conference prize for contributions to international experience exchange in computer forensics.
Since 2012: Member of the working group on international information security and global internet governance at the PIR Center.